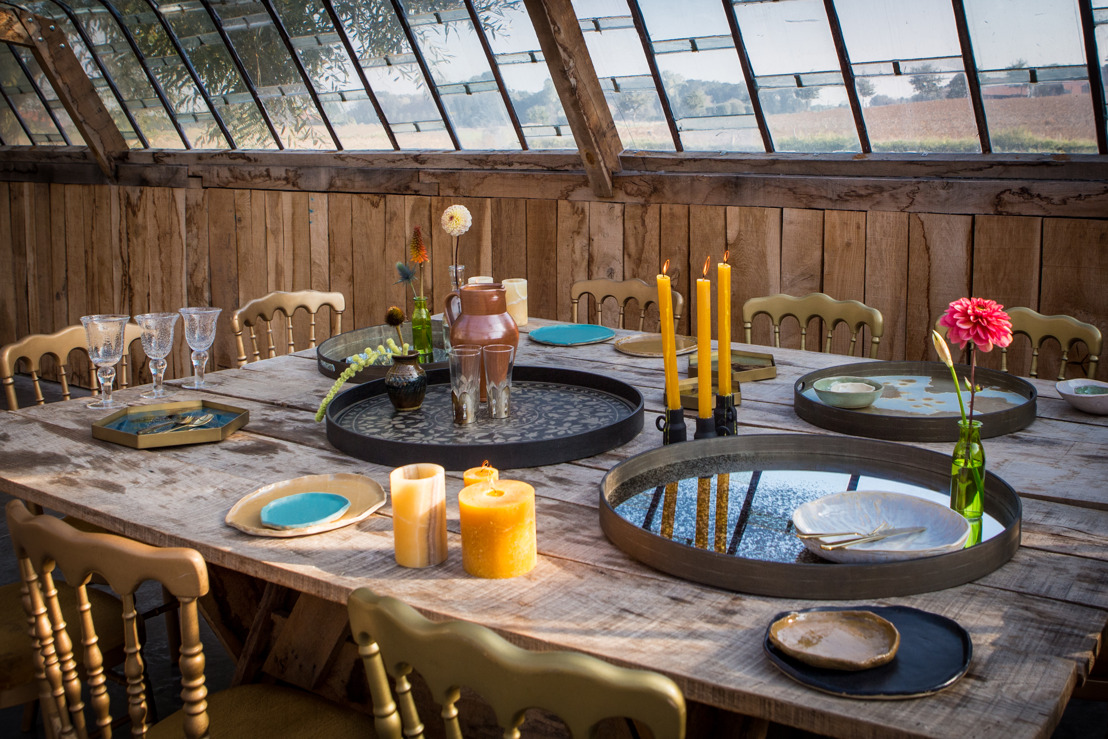 Bohemian luxe by Notre Monde
In collaboration with Bloe Monday
Notre Monde recently teamed up with Nancy from Bloe Monday to create a colorful bohemian dining scene.
Set in a picturesque country barn flooded with natural light, Belgian florist Bloe Monday dressed up an old wooden table to create a warm and inviting dining setting. Hand-selected flowers, a few candles, colored glasses and a couple of Notre Monde trays: Nancy mixed these up for an easy bohemian and nomad flare. The trays' gold leaves and brass-plated rims also added an extra touch of luxury for an indulgent night.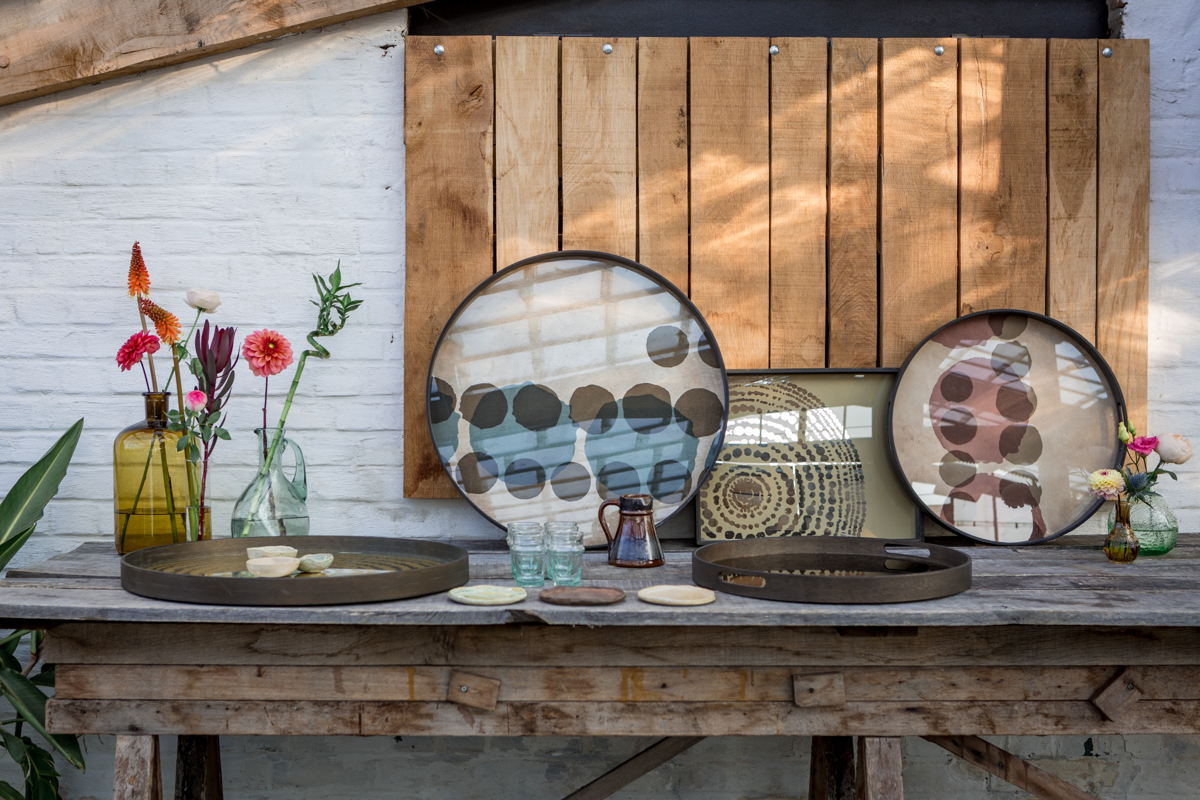 Along the wall, Nancy paired the Notre Monde N101 blue velvet sofa with the Hexagon side table set and a few cushions to create a comfortable lounge space. On the opposite walls, the Notre Monde half moon trays bring a touch of color to the heavy aged mirror console, while the Phyllis planter proudly displays bright flowers and colored vases next to a pink vintage sofa. Pompon Dhalias, Lucky Bamboo, Red hot poker, or Nude Carnation; take a look at the beautiful assortment of flowers full of vibrant colors and wild shapes she chose.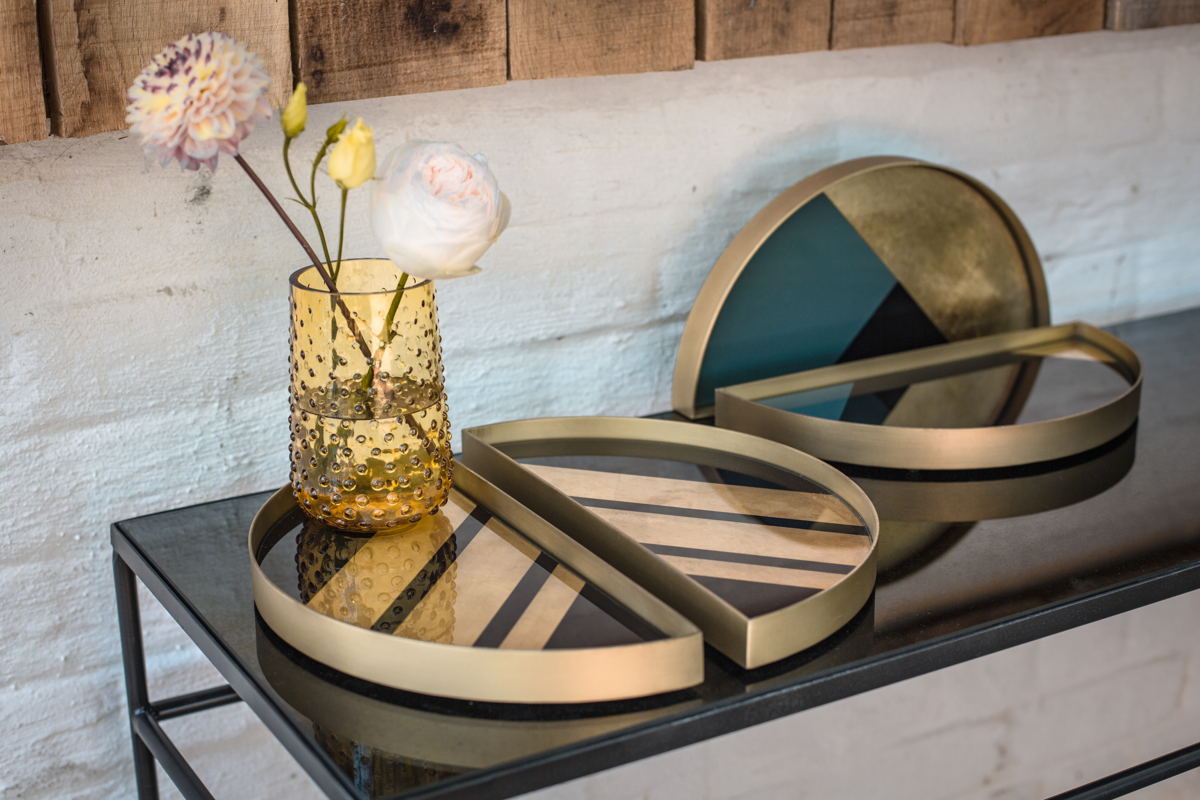 For more inspiration from Notre Monde, we invite you to visit us at Maison & Objet in Paris or at IMM in Cologne next January.
Maison & Objet, Paris Hall 6 Booth C16 D15
IMM, Cologne, Hall 2.2 Booth E18 F19
All high resolution images are ready for download below, and pack shots are available in attachment. For any further information, please do not hesitate to contact our press team at press@ethnicraft.com