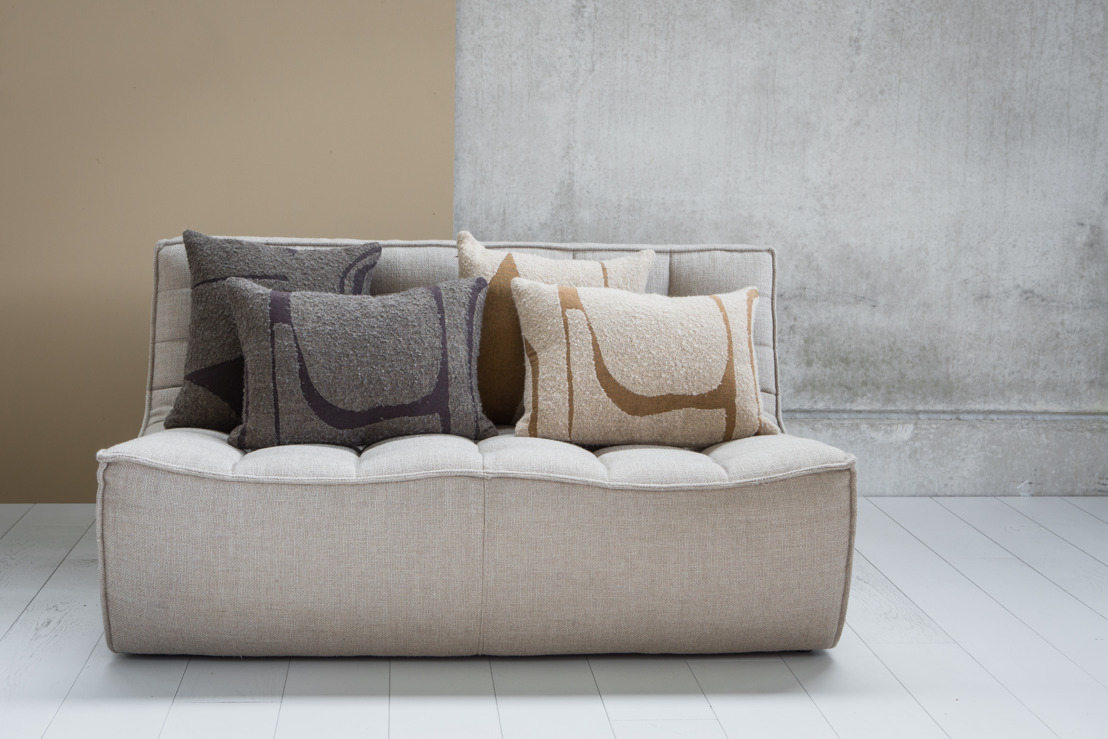 Ethnicraft launches first homeware collection
'Refined Layers' features cozy cushions and throws
After successfully establishing ourselves as an authentic, timeless furniture brand for over twenty years, we are very excited to announce a new chapter in our story. As our first homeware collection ever, 'Refined Layers' perfectly embodies what Ethnicraft stands for in 2019: quality, originality and - in this case literal - warmth. Allow us to introduce you to the cushions and throws that'll make you never want to leave your couch again.
All 'Refined Layers' cushions and throws were designed by Dawn Sweitzer, the artistic mastermind behind lifestyle brand Notre Monde. Inspired by her love for nature and faraway travels, she creates contrasting and intriguing designs. Through color, texture and materials, her vision then comes to life in her studio in North Carolina. There, she also wove the first designs for 'Refined Layers' on her artisanal loom.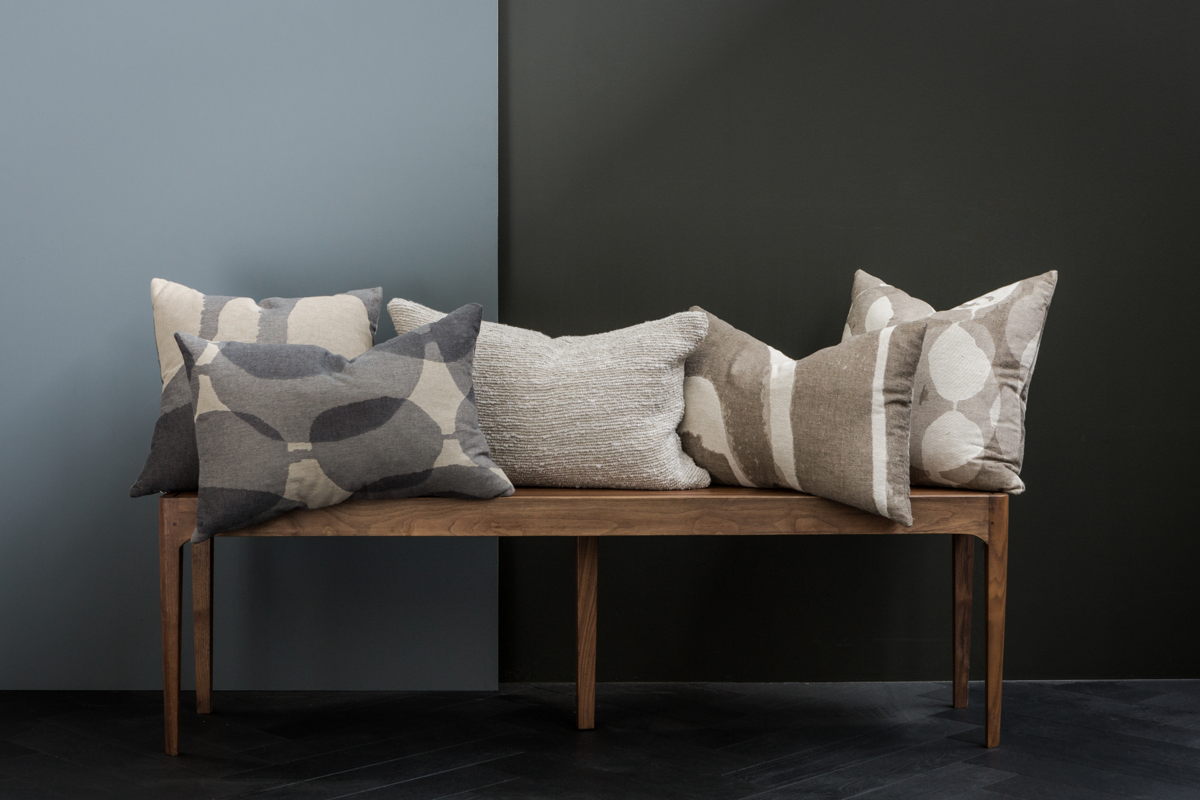 Next, the cushions and throws are created in a Belgian family-owned weaving mill. Manufactured from Jacquard fabrics woven mainly from cotton, linen and wool, the plush designs are perfect to mix and match. Whether you like an abstract print or rather a minimal note, 'Refined Layers' has many different layers for you to explore.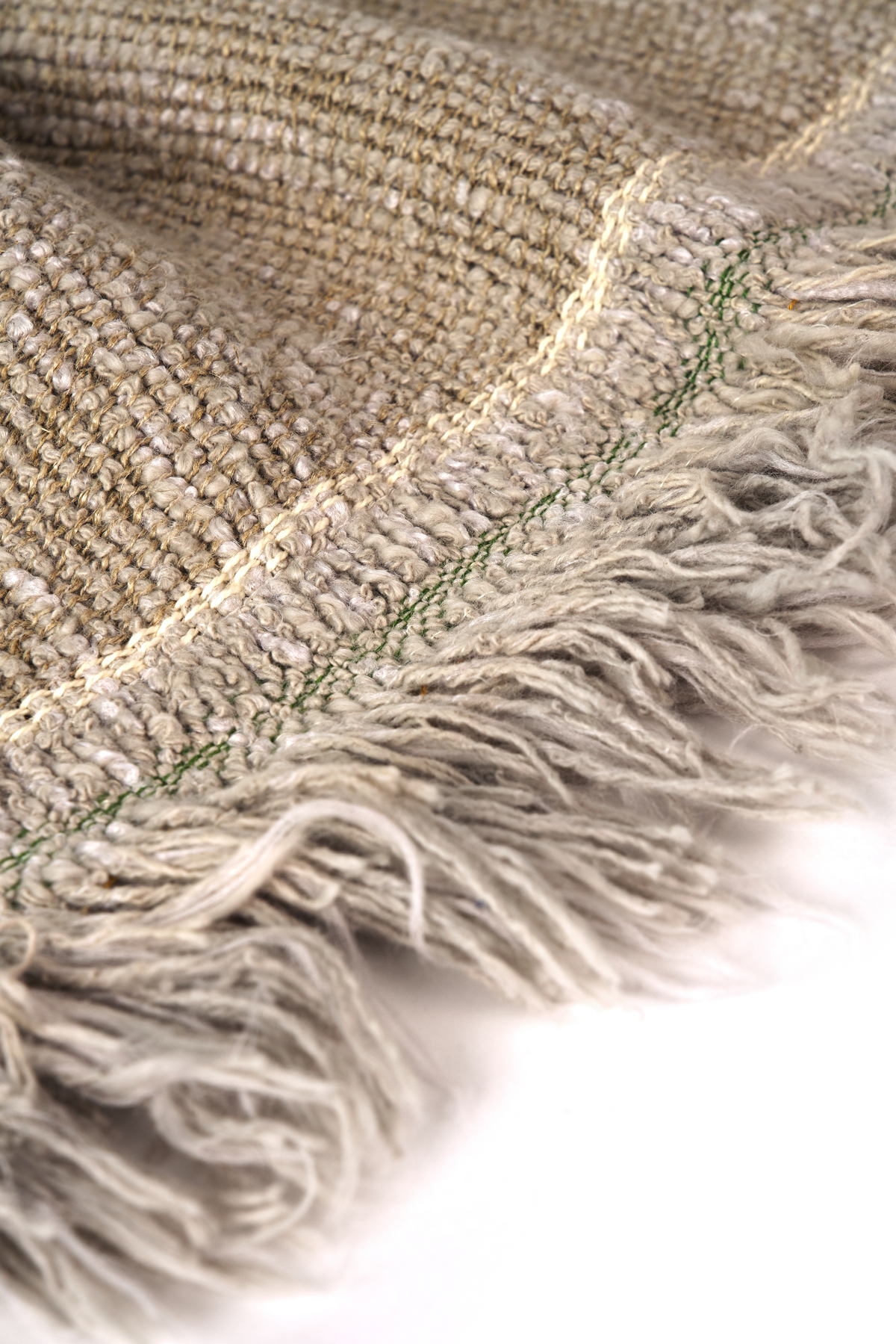 Download the full catalogue below
And explore all of them in our galleries below.
* Available starting November 1st
* Only available in the EU
Lifestyle images
Packshots & details
---
For any further information, please don't hesitate to contact us or our press agency.
Magalie De Bruyn King George, Press Agency Belgium & Netherlands
Alexandra Lamand 14 septembre, agence presse France