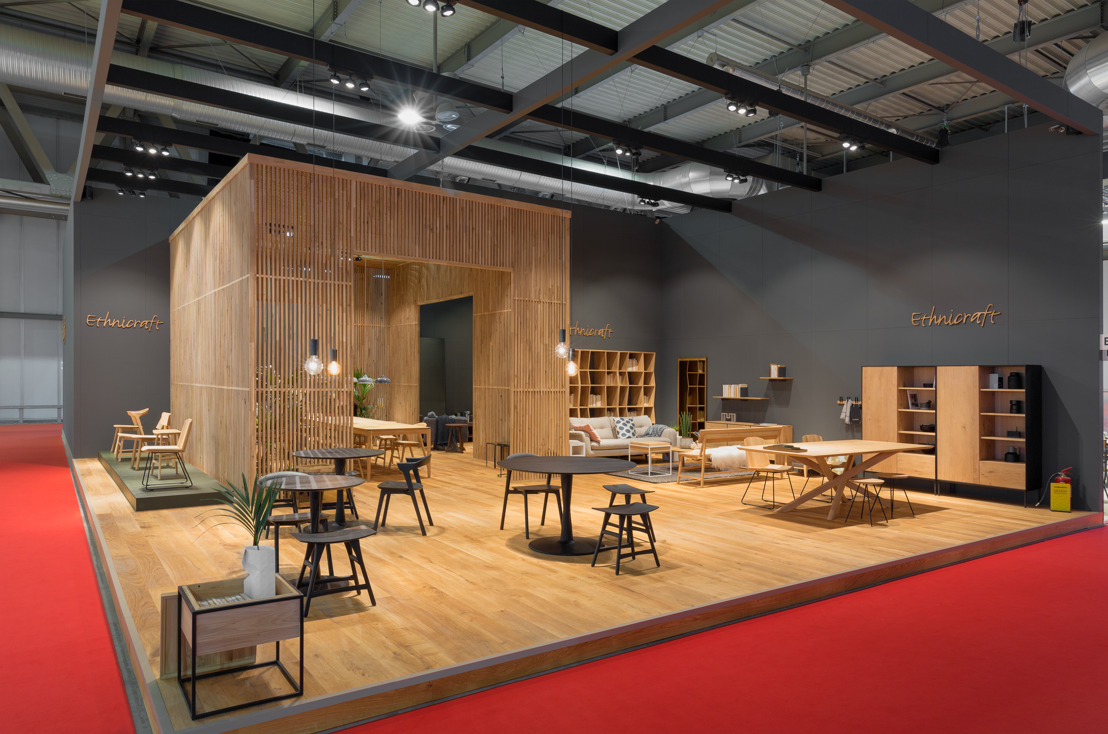 Ethnicraft Sums Up a Busy Season of Fairs with Salone del Mobile Milano
A Showcase of Ethnicraft's 2017 Novelties
Monday, May 22, 2017 — Ethnicraft started the year off with the brand's participation in a multitude of fairs, from its home turf Belgium's home improvement fair Batibouw to the prestigious international design exhibition Salone del Mobile Milano culminating as the high note of the season.
BOOM, BELGIUM -- Showcased at Salone del Mobile Milano, taking place April 4 - 9, 2017 are the entirety of Ethnicraft's 2017 novelties. In signature Ethnicraft aesthetic, light and airy forms are skillfully combined with a rock-solid construction. The novelties harmoniously encapsulate two oppositional elements by blending ethereal silhouettes with a solid structure, employing contemporary crafting methods and technological innovations to create an intricate balance.
Ethnicraft's sister brands Universo Positivo and Notre Monde shared the stage, displaying their new collections in booths artfully styled by Ethnicraft interior designer and creative consultant Els Van Roey.
The booths are constructed to evoke a comfortable, lived-in atmosphere and allowing glimpses of daily life to enfold amid the timeless furniture.