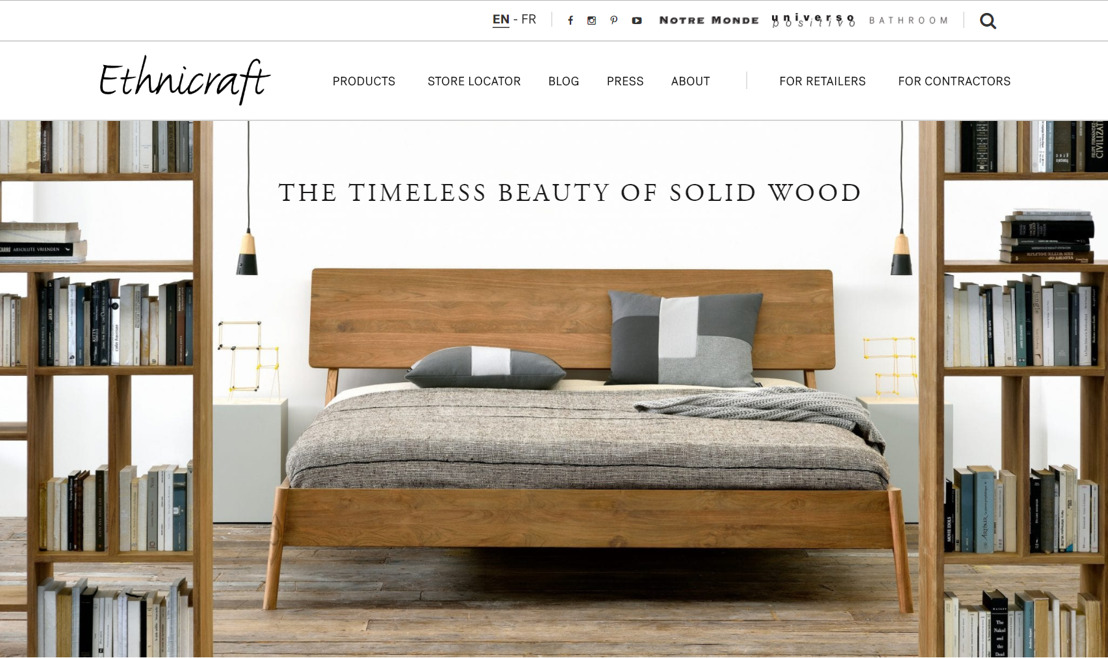 Introducing the new logo & website
Thursday, July 13, 2017 —
WELCOME TO THE NEW WEBSITE
For the last few months we've been working on a brand new Ethnicraft website. And it's now finally ready to share with all of you! Immerse yourself in the Ethnicraft style you all know and love, with easy access to all of our products, interior inspiration, news and events. We won't say more. Head over to the website and experience it for yourself!
NEW LOGO
Ethnicraft designs have recently distinguished themselves through innovation, incorporating advanced techniques to the process of creation. With the evolution of our designs, it was also time for an update of our logo. Yes, the change is subtle, but it is also cleaner, easier to read and we believe, has more rythm to it!
You will find the new logo in different formats at the bottom of this email.
NEW PRESS PLATFORM
We've decided to make it easier for you to stay in touch with us and what we're up to, by developing this brand new platform. Here, you will find all the latest news and updates on the Ethnicraft Group. This includes our different brands: Ethnicraft, Notre Monde & Universo Positivo. We will send regular email updates to your inbox. Watch out for the new FALL / WINTER 2017 collections coming out soon.
If you no longer wish to hear from us, please make sure to unsubscribe at the bottom of this email.
We still invite you to access our Mediacenters to download our product shots and images. However, in response to your requests, the platforms are now open and no longer require logins or passwords. Below are the different urls:
www.universopositivomediacenter.com
For any press inquiries, please email me at prisca.doultremont@ethnicraft.com.
We look forward to hearing from you!
Prisca d'Oultremont
ETHNICRAFT - Marketing Global